The Largest Independent Hikvision Certified CCTV Training Academy in The UK
Dynamic CCTVs training academy has been established to give our customers a more thorough understanding of our products along with their features and essential operations as well as keeping you up to date with the latest technologies on the market.
Our academy is approved by Hikvision to offer HCSA (Hikvsion Certified Security Associate) certified CCTV training courses, we are currently the largest training academy in the UK outside of Hikvision and the only training academy in the North of England able to offer this unique course. Developed by Dynamic CCTV alongside Hikvision themselves the full day HCSA training course gives installers and engineers a vital understanding of the equipment and how it operates through a mixture of theory and hands-on practical exercises to make sure you are able to get the very most out of the products, features and functions.
The HCSA course is free to all our Dynamic CCTV customers that have placed orders over £1000 within the last 6 months. If you do not currently buy from Dynamic CCTV simply open an account and place order/s over £1000 in value to become eligible for this fantastic training opportunity.
HCSA - Hikvision Certified Security & Protection Associate focuses on the basic and essential operation & maintenance of Hikvision security devices. It is designed for CCTV installers and engineers who have worked in the security industry for several years and already understand the basics of CCTV systems. There will be a 1hour multiple choice test at the end of the training, those who pass the test will be issued a Hikvision HCSA certificate.
To find out more please email [email protected]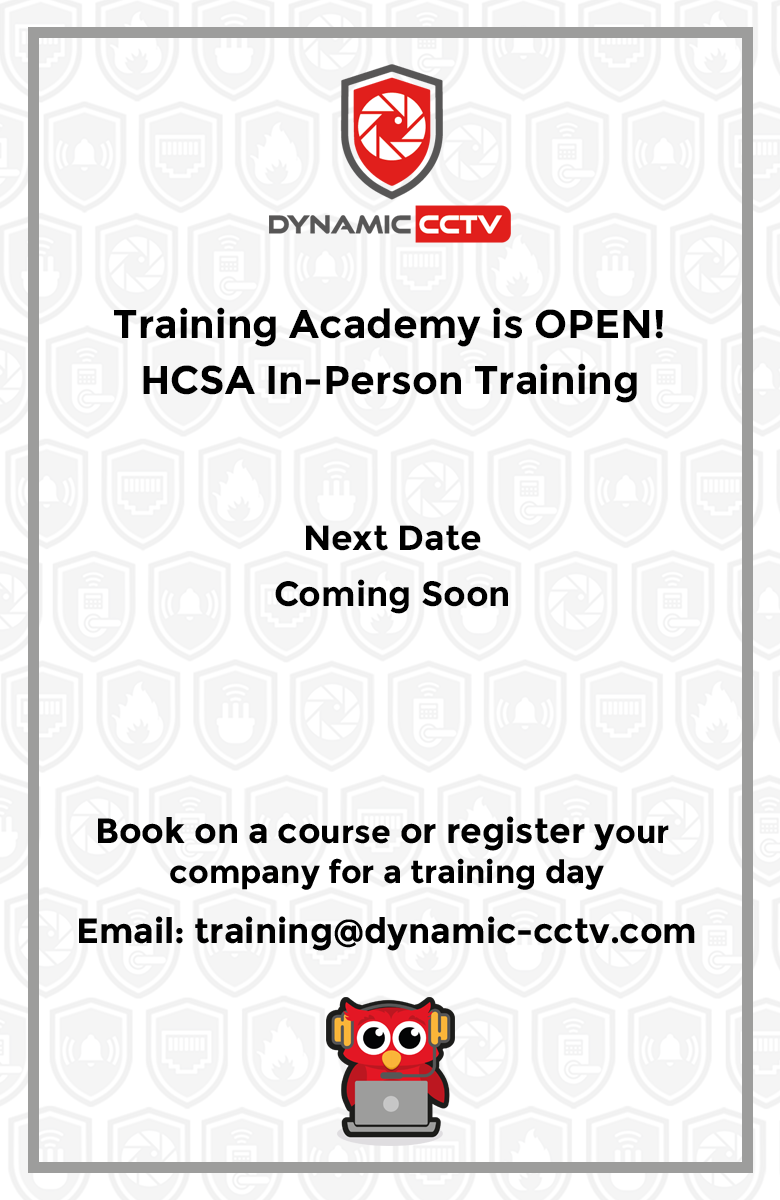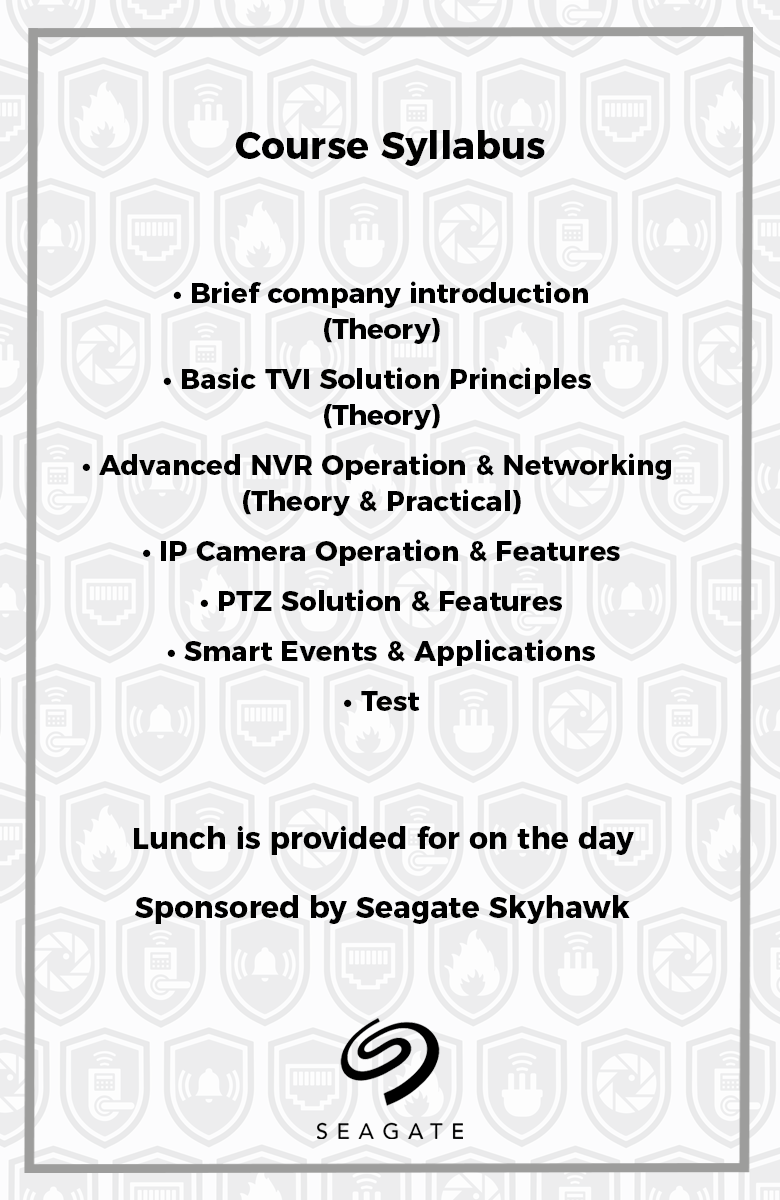 ---
Local Hotels
- Premier Inn Middlesbrough Town Centre hotel - Wilson St, Middlesbrough TS1 1AE
- Travelodge Middlesbrough - 106A Newport Rd., Middlesbrough TS1 5JF
- Jurys Inn Middlesbrough - Fry St, Middlesbrough TS1 1JH
- Holiday Inn Express Middlesbrough - Centre Square, an IHG Hotel - Former Cook And Endeavour House, Albert Rd, Middlesbrough TS1 2PA