POINTSOURCE WIRELESS VAD-PSW
Portable PoE tester with wireless link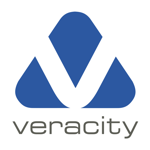 Allows local viewing of IP camera video wirelessly on smart devices close to camera
Enables rapid and precise adjustment of camera alignment, focus and field of view
Removable, rechargeable battery with sufficient power for a day's installation work
Additional spare batteries available for rapid swap over
Supports all classes of 802.3af and 802.3at POE devices
Includes convenient USB charging point for tablets and smart phones
Portable POE Installation Tool with wireless link
Install, configure, focus and align IP cameras with a wireless link to your tablet or smartphone.

POINTSOURCE Wireless is a battery-powered POE injector, with a wireless network link, designed to allow simple and efficient IP camera installation with live video to smartphones, tablets and laptops.
Portable POE battery pack with removable, rechargeable battery module, for site installation of IP cameras and site surveys
Allows local viewing of IP camera video wirelessly on smart devices
Enables rapid, precise adjustment of camera alignment, focus and field of view
Removable, rechargeable battery - sufficient power for a day's installation work
Additional spare batteries available as an option for rapid swap over

Using POINTSOURCE Wireless as an installation tool eliminates any need for trailing cables or costly return visits to site, to set up IP cameras when power or POE is available.
Makes Camera Installation Easy and Fast
Veracity's POINTSOURCE Wireless is a portable, battery-powered POE injector providing wireless network access to the IP camera it is powering. The POINTSOURCE Wireless device is connected directly to the camera using a standard Ethernet network cable. This delivers POE to the camera and connects the IP camera to the embedded wireless access point within POINTSOURCE Wireless. By logging into the wireless network, live video can be viewed wirelessly on a smartphone or tablet. POINTSOURCE Wireless features automatic camera discovery, including ONVIF.

POINTSOURCE Wireless includes battery and POE status LEDs, and a separate charging adapter. It is designed to last a full day of network camera installation, and can be safely left to recharge overnight.
Portable, rechargeable, power where and when you need it
POINTSOURCE Wireless has a rechargeable, removable, battery module which provides enough power for a typical full day's camera installation work. The POE output is 802.3af and 802.3at compatible, outputting POE power up to 30W. The battery module is removed for charging purposes. The spring-loaded battery module is easily released by pressing in locking tabs on either side of POINTSOURCE Wireless and reinserted by pushing the module back in until it clicks and locks firmly into place. Additional battery modules are available as an option.

More Information

| | |
| --- | --- |
| New Product | No |
| Manufacturer | Veracity |