SkyHawk Rescue Data Recovery Service
Protect your CCTV video recordings with SkyHawk's included rescue plan
3-years Rescue Data Recovery Services included as standard. Under the protective wing of Skyhawk, losing key evidence or video footage due to vandalism, viruses, accidents, data corruption, human error, deletion, and natural disaster are no longer the end of the world.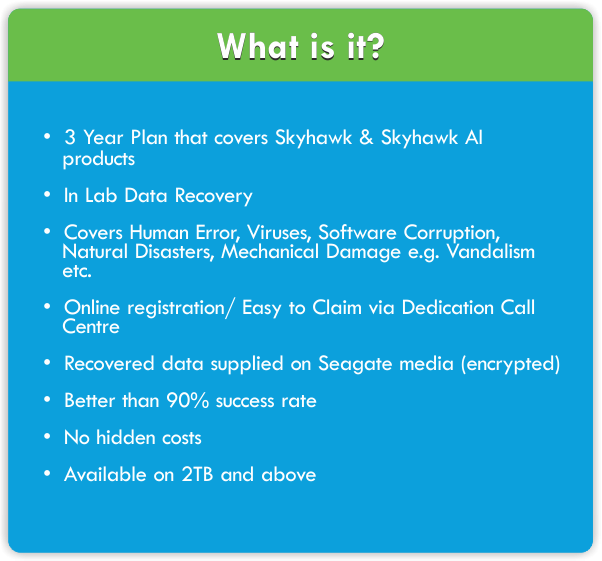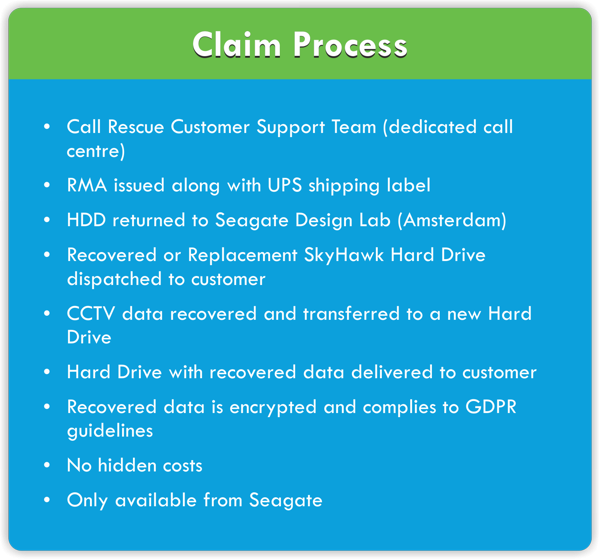 Check your HDD Warranty status and Replacements - https://www.seagate.com/gb/en/support/warranty-and-replacements/
Learn more about Seagate's Rescue Service and just how important it can be to your business.
Find out more watch our video on Seagate RESCUE