Veracity Lunch and learn day
Dynamic CCTV Ltd – Veracity UK Lunch and Learn Event 2018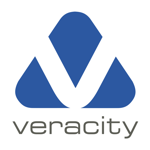 ---
Dynamic CCTV Ltd are hosting a Lunch and learn event with one of our premium CCTV partners – Veracity UK. The event will allow you to take an in-formal run through Veracity's CCTV transmission equipment in a relaxed environment where you can get hands on with some of the latest technologies, chew the fat with like minded security professionals and grab a free lunch before you go!
Veracity have also very kindly offered some promotional sale items on the day for all those attending.
We would be delighted if you could make it and support what will hopefully be the 1st of many of these types of events this year!
Date:

19th April 2018



Time:

10:00 - 13:00



Location:

Icomply Ltd, Courtyard 31, Pontefract Road, Normanton,WF6 1JU

If you are interested in attending please RSVP to [email protected]