Competition Terms & Conditions
Dynamic CCTV Ltd
Giveaway's Terms and Conditions
WIN throughout the whole month of August with Dynamic CCTV Ltd and Seagate.
Dynamic CCTV Ltd have teamed up with one of our partners Seagate to offer our customers a chance to be a winner with a purchase of any Seagate HDD every week during August. The giveaways will run August 5th – August 31st, 2019.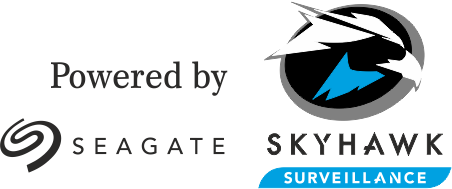 August 2019
August 5th- 11th – 1 lucky winner iPad Air 10.5 64GB
August 12th – 18th 2 - 1 lucky winner LG 50" Smart 4K Ultra HD HDR LED TV with Google Assistant
August 19th – 25th – 2 lucky winners this week 2 prizes available - PS4, Xbox One
August 26th – 31st - 2 lucky winners this week 2 prizes available – X2 Sonos 1s
How to Enter
Purchases inclusive of any Seagate product within thegiveaway time period will be entered in to the draw to win that week's prize. One entry per company per giveaway.

Terms and Conditions
Entrants can only be those who have an active Dynamic CCTV Ltd account
Entrants must be only those whose business operates in the UK, and the registered office is located in the UK.
Entrants will only be included in each competition if the orders are made between the dates specified above for that specific competition
Qualifying entrants will be entered automatically into that week's competition
Purchases made via our website, email, or phone will be entered.
The Prizes will be released to the winning customer only after all qualifying invoices have been paid and there are no overdue balances on the account.
The maximum number of entries to a competition per person or company, per promotion is 1 unless stated otherwise.
Any entries received before the opening or after the closing of the competition will be invalid and will not be entered in to the competition.
Winners and prizes
Giveaway prize winners will be notified of the competition result by email if address or by direct phone call not more than 30 days following the closing date of the giveaway and will receive their prize not more than 60 days following that closing date, unless otherwise stated.

Reasonable efforts will be made to contact the prize winner for 14 days but if the winner fails to respond to the Company's notification attempts within this time or provide an address for delivery of the prize or fails to meet any of the eligibility requirements or is otherwise unable to comply with the competition terms and conditions, the Company reserves the right to disqualify that entrant.
No cash alternative to the prizes will be offered. The prizes are not negotiable or transferable. Prizes are subject to availability and the Company reserves the right to substitute any prize with another of equivalent value without giving notice.
The Company does not accept any responsibility if you are not able to take up the prize.
Publicity
The Company may undertake publicity activities relating to giveaways and prize awards. The winner therefore agrees to the use of their name, photograph and disclosure of town or region of residence in any post-prize-winning publicity and for any other reasonable and related promotional purposes.
The winner's name and county may be disclosed to anyone who writes within one month after the published closing date, stating the date of publication and enclosing a stamped addressed envelope, to Dynamic CCTV Ltd, giveaways and competition communications team, 9B/9C Bowes Road, Riverside Park, Middlesbrough,TS2 1LU