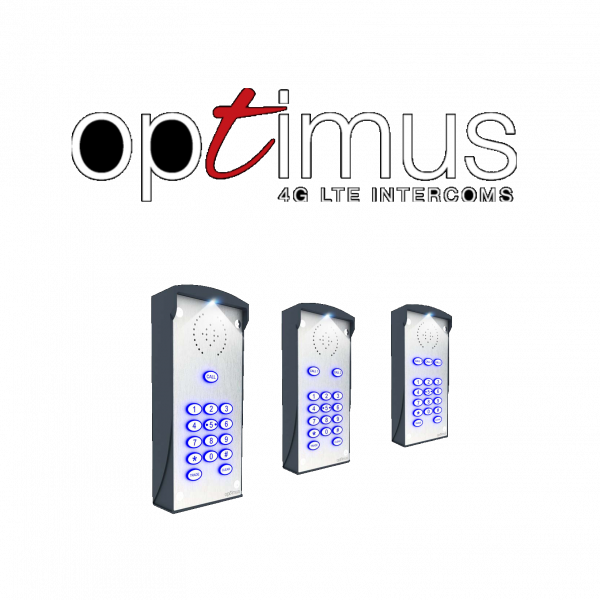 Dynamic CCTV is delighted to announce their partnership with Optimus UK
Optimus is a manufacturer of 4G LTE intercoms, designed to work out of the box with automated doors, gates and barriers. Optimus provides wireless door entry solutions to suit almost every scenario supported by a smart phone programming app, all products in the range are designed for hassle free installation and programming.
4G LTE communication offers a variety of advantages over hard wired intercom solutions such as cost and time saving elements as well as the ability to install them in locations where it is physically not possible to run communication cables. The units are programmed to simply dial one or more mobile numbers when the call button is pressed where upon answering the user can talk with and grant the caller access to the premises from the phones keypad. it is also possible for known mobile numbers to call the terminals for automatic entry.
All Optimus intercoms are manufactured, built, and tested in the United Kingdom to the very highest standard utilizing a marine grade stainless steel faceplate with an index protection rating of IP64 . Every intercom comes with a 2 year return to manufacturer guarantee and are supported by our own in house technical support team.
More information on the range, features and benefits can be viewed here. or contact your account manager to arrange a demonstration.