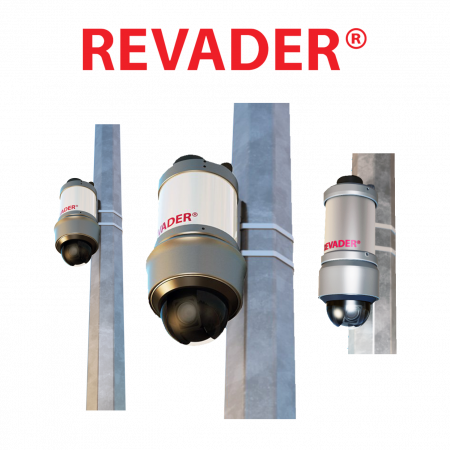 Dynamic CCTV has agreed a strategic partnership with Revader Security, the UK-based producer of mobile CCTV systems and CCTV towers.
Revader Security's range of products include Transit rapid redeployable cameras which are straightforward to install in virtually any location and can be rapidly repositioned to respond to changing security demands. Powered by battery or mains, footage can be viewed and downloaded over wireless and mobile networks.
The company also produces a range of mobile power solutions (PowerPaks) and a range of accessories to interface with the redeployable CCTV products.
Revader Security has also developed a range of diesel and battery powered rapid deployment CCTV towers which are proving increasingly popular with end users and the security trade as a rental opportunity. As complete surveillance, recording and remote monitoring solutions, they are ideal for deployment into situations where little or no existing infrastructure is present.
Dynamic CCTV will promote, supply and support Revader Security's range of products with trade customers across the UK, drawing on over 25 years' experience in the marketplace as one of the leading suppliers of CCTV to the security industry.
Dynamic CCTV is a Hikvision UK authorised distributor, providing the latest innovative CCTV equipment at very competitive pricing - including Digital Recording Systems, IP Cameras and CCTV monitoring equipment, along with products from other leading manufacturers such as TP-Link, GJD, Iiyama, TOA, Ubiquiti and Veracity.
Stuart Caldecourt, Managing Director at Revader Security commented:
"We are delighted to be partnering with Dynamic CCTV, who have an outstanding track record in the supply of professional CCTV products across the UK – and an impressive engineering and support capability proven over many years".
For further information please contact:
Sales at Dynamic CCTV: sales@dynamic-cctv.com
Sales at Revader Security: sales@revader.com