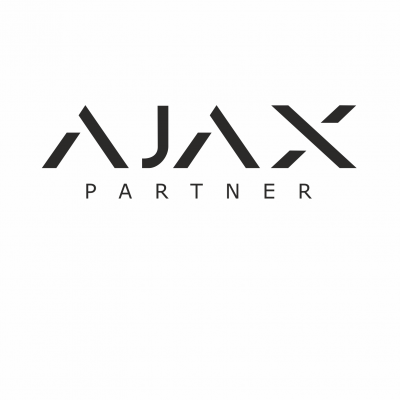 Dynamic CCTV are proud to announce a partnership with AJAX Systems the award winning manufacturer of wireless innovative security solutions.
AJAX manufacture reliable grade 2 certificates security products which can be setup and commissioned remotely using a dedicated app for IOS and Android.
All AJAX detectors communicate wirelessly using a self created jeweller radio communication technology featuring multi level protection with adjustable polling duration. The main hub uses the OS Malevich real time operating system which is immune to viruses and resistant to cyber attacks/hacking.
AJAX products have an attractive futuristic design and are available in black or white, a whole range of detectors are available including dual tech, as well as shock, break glass and outdoor detectors with pet immunity. Fire and leak detectors are also available and are set as permanently armed on the system.  The detectors can achieve up to 2000m communication to the main hub and have a battery life of up to 7 years.  (batteries are pre installed)
The system can be set or unset using the dedicated app which also includes the impressive geofencing feature where the system uses GPS to alert you to set or unset the system if you leave or enter a designated area on a map tile. The app also allows you to turn ON/OFF electrical equipment using the available REPLAY and SOCKET devices and is compatible with Hikvision CCTV systems for image streaming