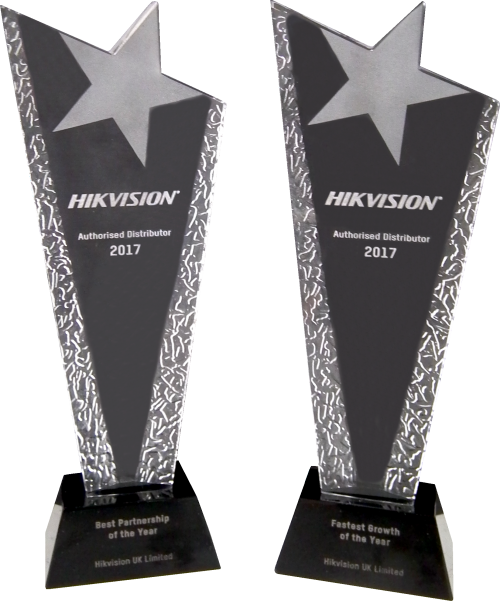 At the recent Hikvision VASP event we were delighted to receive two fantastic awards in recognition of our work throughout 2017
Fastest growing Hikvision Distributor & Best Hikvision Distributor partner
In recognition of our continued success and growth this year we have now been acknowledged by Hikvision themselves as the Best Hikvision Distribution Partner 2017, to receive this award from Hikvision is something we are extremely proud of.
Giving the best possible pre and post sales service to our clients is one of our core principles and through our hard work this has now seen us rewarded with an award of great stature seeing us now sit proudly as the premier Hikvision distributor.
Dynamic CCTV have gone from strength to strength in 2017 recording record growth with customers recognising the value Dynamic can offer their business such as award winning technical support, excellent customer service and product support, we are already working towards achieving much more throughout 2018 and we would like to thank all our customers for choosing Dynamic CCTV and helping us achieve so much this year.