Meet the BDM Team
We have a skilled business development team with superb technical knowledge and many years of industry experience, you can find their contact details below and are on hand to liaise with you on any new or prospective business opportunities and offer bespoke pricing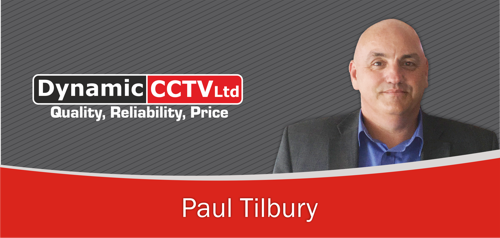 Senior Business Development Manager
Region: South Yorkshire & Midlands
Mobile: 07960 707966
Email: ptilbury@dynamic-cctv.com
I hold a Degree in Risk and Security Management from Leicester University, I have 30+ yrs experience in the Fire & Security industry having worked for major project based installers and latterly within security distribution. During that time I have managed the fire & security needs estate wide for FTSE100 blue chip companies and have been instrumental in choosing the right solutions to protect key assets. For Dynamic CCTV I lead a successful external sales team who are customer focussed and have the right balance of commercial & technical ability to fulfil our customers needs.
Business Development Manager
Region: North West & West Yorkshire
Mobile: 07951 448907
Email: bnelson@dynamic-cctv.com
I started out in the CCTV industry in 2001 working as an IT graduate. I have hands on experience of CCTV installs having spent many years on the tools. My desire to progress led me into senior project and tech support roles. Having worked on many high-level integration projects for MOD. Prison Service and Public Space I decided to move into sales with Dynamic CCTV in 2016. My technical knowledge and consultative sales approach have proven successful and had led Dynamic into the major projects arena where I utilise my many years experience.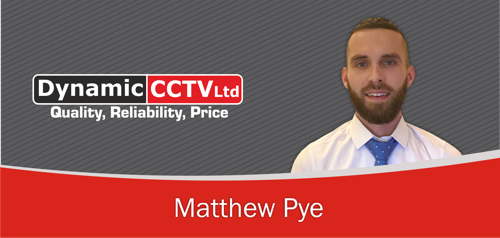 Business Development Manager
Region: North West
Mobile: 07376 105795
Email: mpye@dynamic-cctv.com
Having worked sales jobs in various sectors for many years I finally found my passion when I joined the security industry and have not looked back since. I find myself fascinated with the ever-changing capability of technology and always look to learn something new every day. I like to take a consultative approach to my work and strongly believe that 'people buy from people'. This attitude has enabled me to successfully help the needs of many different customers, from small one-man companies to multi-national installers.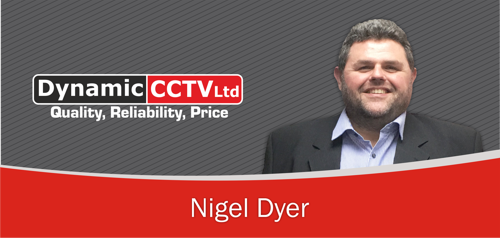 Business Development Manager
Region: South London, South West & South Wales
Mobile: 07930 742803
Email: ndyer@dynamic-cctv.com
Having spent many years in Sales I discovered the CCTV & Security industry almost a decade ago and have enjoyed being in the industry ever since. Working consultatively with our customers I never forget that every business is different and respect how each likes to work with me. I am proud to be part of the excellent team at Dynamic CCTV and benefit from their support on various projects and integrating products from different technology partners to ensure end client satisfaction both technically and commercially.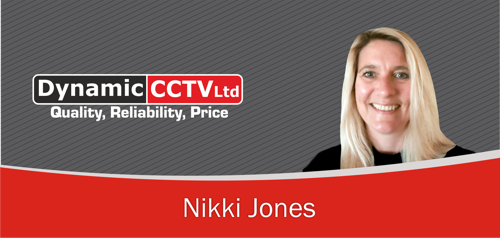 Business Development Manager
Region: South Central & South West
Mobile: 07376 105796
Email: njones@dynamic-cctv.com
I've been in the security industry 19 years. My passion is ensuring I give the best service possible to my customers so that they know I am someone they can rely on. Honesty in all areas whether it be good news or bad. I'll always try and find a solution if there's a problem, but won't promise something I can't deliver. My aim is always for my customer to feel I am an integral part of their business.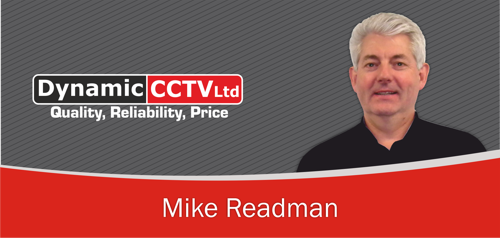 Business Development Manager
Region: North East, North Yorkshire & Scotland
Mobile: 07376 358204
Email: mreadman@dynamic-cctv.com
I have extensive knowledge of the Security industry having worked for an installer for many years in the design and specification of remote monitored CCTV/standalone systems, intruder alarm, access control and as such have vast technical knowledge and good understanding of NSI & SSAIB requirements. I'm keen to use my experience to help and support customers in their business development.